Find A Salon By Using Our Locator
Free Salon Directory offers access to valuable salon discounts and coupons.
Start searching for your favorite salon today!
Over 370,000 Salon Listings Nationwide!
Salon Coupons for Houston
Be the first to post a coupon in Houston.
Own a salon? Want your coupon to appear
here? Add your
salon business profile
for
FREE
today, submit a coupon and do so much more!

Nearby Houston Salons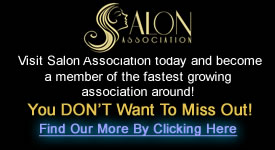 For Association Updates: Text "4Salons" To: 72727

Salon and Spa Directory & Reviews

Welcome to Free Salon Directory! We offer the opportunity for salon seekers to find a reputable salon quickly and easily in or near Houston, Texas and beyond. We allow you to find a salon address and contact information for you to call and make an appointment with that salon. Salons listed on this site also have the opportunity to posting salon coupons and deals, hours, news, and information about their salon business. You are sure to find out all the information you need to know about a salon before scheduling an appointment.

Free Salon Directory invites all of our visitors to come back on a regular basis. Our site is constantly being updated with new salon's added everyday or being claimed. This allows visitors to know that the information on the salon business profile is accurate and up to date. Finally, information is changing everyday with salons posting different coupons and news on their page.

So why not start your search today for a local salon by searching our directory. Whether you are looking for a salon that does wedding hairdos or just a classic cut and trim, you are sure to find one that is near you that can make your hair the way you want it!

Salons & Spas - Add Your Salon for Free

Newsletter Subscription

Connect your salon with new clients!
Your salon profile will help tell potential new clients important information about who you are as a business.
Allow customers to contact you easily!
We offer different avenues for people to contact you. This can be done by phone, email, website, or at your salon.
Launch your online salon profile for FREE with Free Salon Directory brought to you by Salon Association!



Provide your email address below to subscribe to our FREE salon newsletter list!

***This will not make you a member of the Free Salon Directory. If you are interested in joining, please click here!***